Open Access Publishing Solutions
Our Commitment to Open Science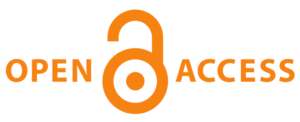 Open access (OA) literature includes all scholarly outputs that are digital, online, free of charge, accessible without registration or other access barriers and free of most copyright and licensing restrictions. Open access is entirely compatible with peer review and all the major open access initiatives for scientific and scholarly literature insist on its importance (definition taken from OA Toolkit, an oApen initiative)
We publish fully open access books, applying a Creative Commons Attribution license, as we believe that book authors should receive the maximum dissemination of their work.
This is important for increasing the impact of research, in particular in disciplines where a high proportion of work is distributed in book form.
The books are free to read online and free to download in a variety of formats (currently PDF, EPUB and MOBI). Copyright is retained by the authors and we don't require any exclusive license.
LediPublishing books are downloadable from Open Access Publishing in European Networks (OAPEN), Directory of Open Access Books (DOAB), on Google Books and on Open Edition Books
Print copies can be purchased online at Amazon, through your local bookseller or library supplier.
Book Processing Charges (BPC) aka How Much?
Our business model involves charging only for the work we actually do and it does not rely on print revenues for sustainability. Because of this, we're happy to work to ensure maximum dissemination for the OA version of the book. Other publishers that rely more heavily on print revenue often see the OA version of the book as an unfair competitor for the print version. We believe, instead, that the OA version is a good ambassador the print version, spreading knowledge around that content.
In order to achieve full dissemination for the OA version of the book, we ask the authors, their institutions or a funding body to cover the costs for producing the book (BPC, Book Processing Charges).
We offer very competitive BPC, while assuring a top-level service to our authors!
Our cooperation with the author implies that each BPC will be calculated with just the services the author requires, so there's not a standard package for every occasion and will quote each project individually, based on the book complexity and on the services requested.
Our main services are as follows.
CORE SERVICES:
Peer-Review (double-blind, by endorsement, open peer-review with preprint service)
A dedicated editor, able to offer advice on all publication aspects.
Cover design
Metadata, DOI and ISBN registration
Publication in downloadable PDF, EPUB, MOBI (Kindle) formats as well as a web-book (html version for online reading)
Print-on-Demand (POD) service and listing through book retailer websites and distribution lists
Web page dedicated to the book and to the author
Book usage metrics
Legal deposit and preservation services
Indexing in library catalogues and registration in dissemination services (DOAB, OAPEN)
EDITORIAL SERVICES:
Typesetting and digital file creation
English, Italian, French, German, Spanish language copyediting (CE) and proofreading
Index creation services
Image, tables and charts editing and adaptation
Multimedia and interactive enhancement for html version
Audiobook version
PROMOTION AND MARKETING SERVICES:
Mailing of print copies
Emailing of digital copy
Video-Interview with the author
BookTrailer
Inclusion in Ingram Advance catalogue (7,000 top U.S. booksellers and librarians; and in PDF format to over 27,000 international and domestic Ingram's customers)
COST EXAMPLES:
Our basic service, including core services (this will mean that you wil send a camera-ready PDF, along with source files), is 1500 Euros for a 40000 words book
Our advanced service, including core services + typesetting is 2250 Euros for a 40000 words book
Our advanced service, including core services + typesetting and copyediting is 3000 Euros for a 40000 words book